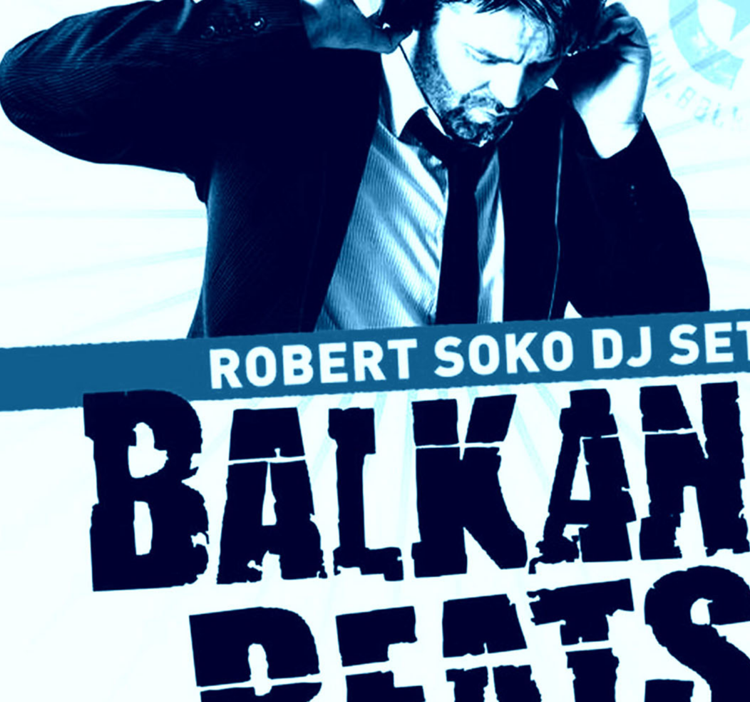 Kazum presents:
BALKANBEATS LONDON ROBERT SOKO AND RAKA
Entry Requirements: Over 18
BalkanBeats London: DJ Robert Šoko and Raka Balkan Band Live
At BALABAM Seven Sisters, 58-60 High Rd, London N15 6JU
More than a club night, BalkanBeats is a cultural battle; infiltrating the music scene, dance floors, the hearts and minds of young and old with joyous, ecstatic, raucous, and yet still rough, real and emotive, power of Balkan music, traditional and remixed the-hell-out-of. The term BalkanBeats was coined by Robert Šoko to describe the explosive parties he started back in '93 in Berlin following the wave of refugees and migration that came with the breakup of Yugoslavia, and which have spread globally since then, throughout Europe (Berlin, Paris, Budapest, London etc.) and as far as Mexico City & Tokyo. BalkanBeats is also the title of Šoko's iconic compilations, which remain a blueprint for today's Balkan Beats genre.
Tonight's live act is Balabam favourites, exuberant 9-piece collective RAKA. Focusing on the traditional folk music of Bulgaria and Macedonia, they also bring varied styles from the Romani communities of Eastern Europe.
Doors 8pm – 2am Raka Live (approx. 9.30pm) Robert Šoko BalkanBeats set