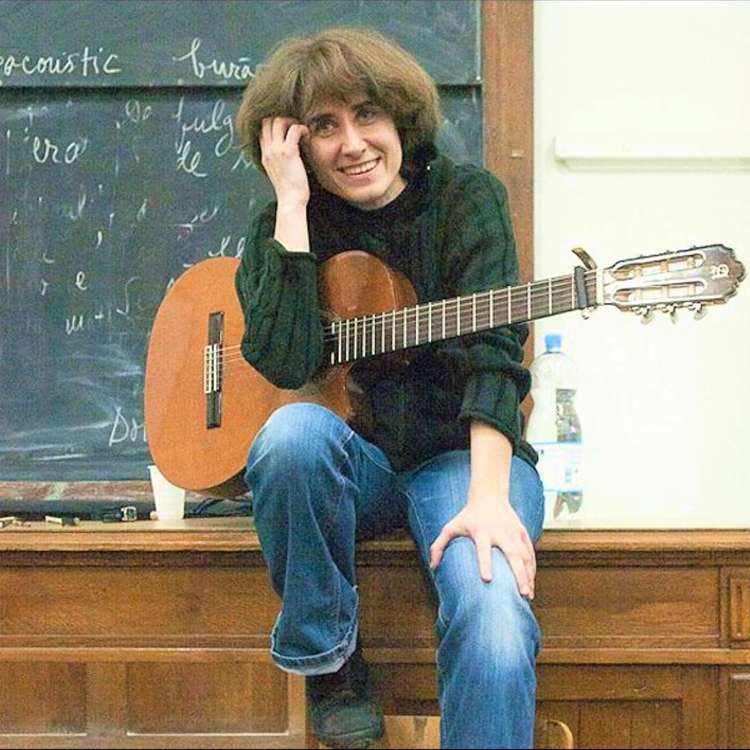 Kazum presents:
ADA MILEA & THE BALANESCU QUARTET :: EUROPALIA ARTS FESTIVAL ROMANIA
£12.50-£20
Entry Requirements: none
At Rich Mix 35-47 Bethnal Green Rd, Shoreditch, London E1 6LA
IF THERE ARE NO TICKETS LEFT HERE CHECK ON RICHMIX.ORG
Go to Shows & Tickets for other concerts in EUROPALIA ROMANIA
The Island
As the UK – maybe - heads for Brexit the next day, Kazum and Europalia Arts Festival Romania present Ada Milea and Alexander Balanescu's ground-breaking singer-songwriter-mini-opera "The Island". Just imagine being stranded on an island…. The Most Famous Island Award of course goes to Defoe's Robinson Crusoe, which celebrates its 300th anniversary this year. Milea and Balnescu's work is based on 'Insula' by Romanian Surrealist Gellu Naum (1915-2001) who took inspiration from Crusoe. But instead of being alone on his island, Crusoe comes across various characters, a mermaid, a pirate, cannibals, parrots, aggressive grannies… With zest and candor, humour and sadness, Ada sings - in English, and in her totally unique way, sometimes in dialogue with Alex Balanescu even as he plays his violin, and underpinned by the distinctive sound of the one of the world's best-known contemporary string quartets - about love, fidelity, innocence, betrayal, loneliness and the healing power of fantasy. This evening promises to take you on a mind-expanding journey – maybe just what is needed to cope with Brexit.
The Island was commissioned by Oxford Contemporary Music and South Hill Park Arts Centre. In addition Ada will perform some of her Romanian songs.
Ada Milea
"Ada Milea herself is Romania's own best-kept secret, but one the wider world is slowly finding out about. She's created a genre of her own – the acoustic concept album based on the classic novel or story, performed with one or two other singers sat on a setless stage – 'I consider my work more theatre than music,' she explains – and full of irony and tender tongue-in-cheek humour – jokes that are more than jokes…. with sadness in them'… it's the sweetness and frailty of things she appears to celebrate, our endearing but endless capacity for humiliation and self-delusion.. sweet, catchy, touching, funny – both innocent and knowing – and like nothing else." Robin Ashenden
The Balanescu Quartet
Since its formation in 1987, the Balanescu Quartet has gained its reputation as one of the most acclaimed contemporary string quartets in the world. The driving force has always been violinist and composer Alexander Balanescu. Born in Bucharest, Alex and the quartet have worked with a huge variety of artists and genres from David Byrne, Goldfrapp, Grace Jones, and Spiritualized to Michael Nyman, and his string quartet arrangement of Krafwerk have had enduring appeal.
Alexander Balanescu violin James Shenton violin Helen Kamminga viola Nicholas Holland cello David Kent sound engineer
This concert is part of EUROPALIA ARTS FESTIVAL ROMANIA. Talent, Inspiration, and Beautiful Energy! The London concerts are produced by Kazum in partnership with EUROPALIA Arts Festival and the Romanian Cultural Institute.
LONDON EVENTS – see www.kazum.co.uk
30 Oct Ada Milea & The Balanescu Quartet
7 Nov Daniel Ciobanu
20 Nov Fanfare Ciocarlia & Taraf de Impex
22 Nov Maria Raducanu Quintet
6 Dec Alex Simu Quintet