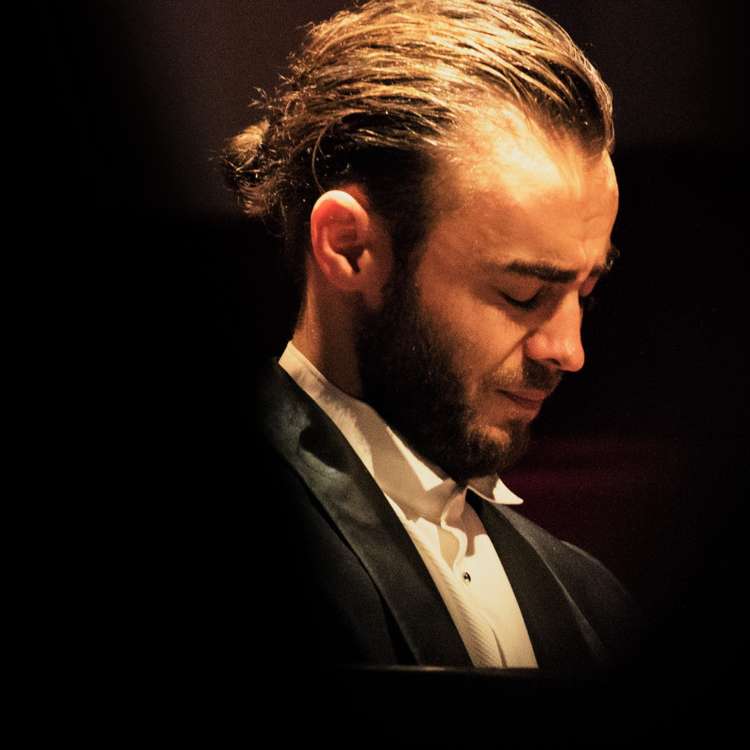 Kazum presents:
DANIEL CIOBANU :: EUROPALIA ARTS FESTIVAL ROMANIA
£15-£25
Entry Requirements: none
At St James' Church Sussex Gardens near Paddington W2 3UD Doors open 7.15pm concert starts 7.45pm
We're so excited about this concert! Daniel Ciobanu is an exciting young Romanian pianist. Known for his theatrical and creative musical personality, yet capable of deep refined meditations, Daniel, who graduated from the Royal Conservatoire of Scotland, has won several international prizes and was selected to perform alongside piano superstar Lang Lang at the Royal Festival Hall.
In 2017, Ciobanu won Silver Medal at the world-renowned Arthur Rubinstein Competition - where he also took home the Audience Favourite prize. This helped launch his international career and led to concerts in the US, Japan, China, South Africa and Taiwan. Ciobani is Artistic Director of the Neamt Music Festival in Romania.
"The Romanian Daniel Petrica Ciobanu, 23 years old, an extra-terrestrial among the competitors – rocker attire and hair tied in a bun – is above all an inspired musician, a colorist, a bewitching inventor." La Libre Belgique
"Daniel is – quite simply – one of the most wonderful pianists around. I have witnessed him play several times and he never, ever, fails to utterly beguile... I've heard many fantastic pianists, but Daniel – well, he's simply in a league of his own." Tony Currie posting in New York Classical Review
"There are pianists whom one can admire for their technical accomplishments, for dexterity, for musicality: Ciobanu goes one step further and forces his listener to rethink the way that a piece of music is engraved in his mind." Roman Markowicz, ConcertoNet
With thanks to Fazioli pianos and Jaques Samuel Pianos.
The programme* Olivier Messiaen - Vingt Regards sur l'enfant-Jésus - Regard du Père ("Contemplation of the Father") Frederic Chopin - Sonata no.2 in B flat Minor Arvo Part - Für Alina Frederic Rzewski - Winnsboro Cotton Mill Blues George Enescu - Carillon Nocturne from Suite no.3 op.18 Sergei Prokofiev - Piano Sonata no.7 *subject to change
Doors open 7.15pm Concert starts 7.45pm Drinks will be available to buy.
Concession Tickets: Our concessions ticket category applies to those that are students, unwaged, disabled, children 12-18 years and seniors (60+). Children under 12 come free. Proof of concession status may be asked at the door of the event. All children under the age of 16 must be accompanied by an adult
This concert is part of EUROPALIA ARTS FESTIVAL ROMANIA. Talent, Inspiration, and Beautiful Energy! The London concerts are produced by Kazum in partnership with EUROPALIA Arts Festival and the Romanian Cultural Institute.
30 October Ada Milea and Balanescu Quartet (contemporary)
7 November Daniel Ciobanu (classical)
20 November Fanfare Ciocarlia & Taraf de Impex (folk, jazz, Gypsy)
22 November Maria Raducanu (jazz song)
6 December Alex Simu Quintet (jazz)