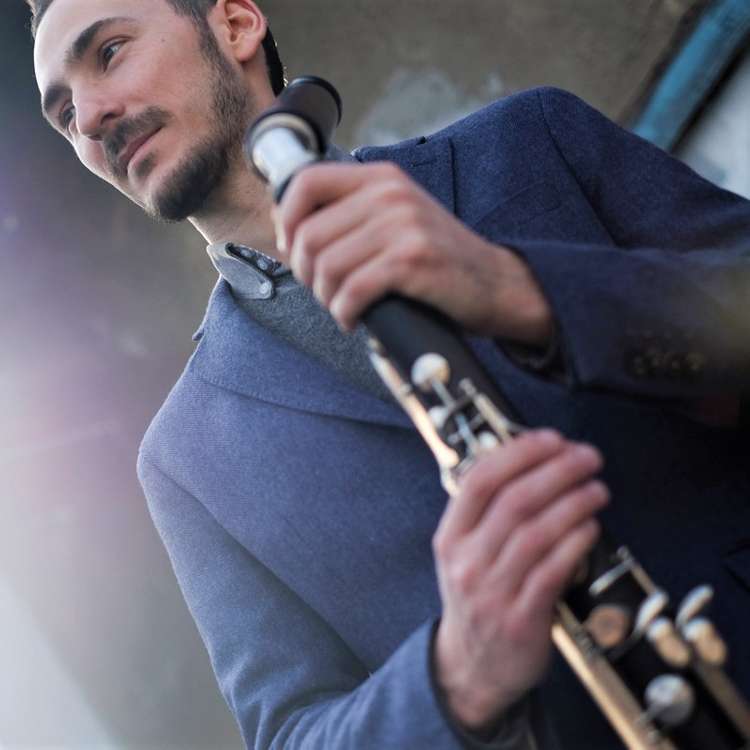 Kazum presents:
ALEX SIMU QUINTET :: EUROPALIA ARTS FESTIVAL ROMANIA
St James' Church Sussex Gardens near Paddington W2 3UD Doors open 7.15pm concert starts 7.45pm
ECHOES OF ENESCU
Clarinettist Alex Simu creates music from his vision and experience of Bucharest. Folk sounds, Ottoman influences, allusions to 'Little Paris', world wars, communism and modern Bucharest find sonic representation. An award-winning film composer, Simu weaves expansive musical landscapes with thematic fragments of pieces by George Enescu and Moldovan Ottoman prince Dimitrie Cantemir in the language of jazz and free improvisation. The concert will be performed in the lovely St James's church.
"Adventurous and stunningly beautiful" MixedWorldMusic
Alex Simu clarinets
Franz Von Chossy piano
George Dumitriu viola and guitar
Mattia Magatelli double bass
Kristijan Krajncan drums
Doors open 7.15pm Concert starts 7.45pm Drinks will be available to buy.
Advance ticket prices may increase at any time and the price on the door will be slightly higher than the advance price with booking fees.
This concert is part of EUROPALIA ARTS FESTIVAL ROMANIA. Talent, Inspiration, and Beautiful Energy! The London concerts are produced by Kazum in partnership with EUROPALIA Arts Festival and the Romanian Cultural Institute.